MN ISSA Chapter Meeting
June 18, 2019 @ 1:00 pm

-

4:00 pm
Our June Chapter Meeting will be held June 18, 1:00-4:00pm, at St. Mary's University in Minneapolis. Come out and join us for our informative presentations and great networking with your coworkers, colleagues and friends!
Meeting Agenda
Social networking: 1pm – 1:30pm
President and Board opening statements: 1:30pm – 1:50pm
Presentation: 1:50 – 2:40pm
Break: 2:40pm-2:50pm
Presentation: 2:50pm – 3:40pm
Drawings and closing remarks: 3:40pm – 4pm
Happy Hour
---
Identity and Access Management? Where's My ROI?
Successful businesses recognize the value of open communications within and outside of their borders. Achieving this means that the physical and virtual perimeters that had previously defined most organizations' IT and security systems have disappeared. As a result, the role of Identity has become more critical not only for security but also for enabling effective business interaction across all constituents.
Identity and Access Management has been a difficult issue for enterprises since long before the cloud, but the rise of cloud-based applications has added a significant layer of complexity to the problem and forced enterprises to put an even bigger emphasis on identity as a way of managing access to enterprise resources. In a recent poll, CIOs indicated that:
· 30% of enterprises view security as a top concern in preventing them from taking full advantage of the cloud
· 72% believe Identity and Access Management is the key security issue for the cloud
But most CIOs feel that their investments in Identity projects have not delivered on their promises. The fact that identities are fragmented across the enterprise is a significant contributor to the failure of these projects. A survey PwC indicates that the average enterprise has 68 internal and 12 external account directories and that 75% of internal users and 38% of external users are in multiple directories. What is needed is a way to get the last mile of integration into the various identity silos that already exist within the enterprise, a way to rationalize this data, and a way to make this identity useable by application developers and projects that need it.
This session will provide insight into how to most effectively leverage your investments in identity and build a service that will allow identity to be consumed by future business initiatives
David Stearn BIO: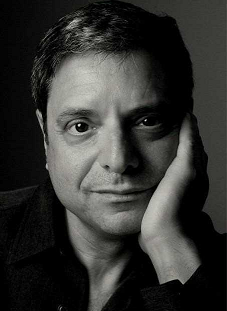 ---
For over 30 years, David has been helping enterprises discover technology solutions to solve business problems. As an Account Executive at Radiant Logic, he works with customers to leverage their existing identity investments to support upcoming business initiatives.
Topic: Blocks and Chains: Realities of Digital Ledgers in Enterprise Security
Description: This presentation will discuss the impact of Blockchain, or digital ledgers, on the enterprise. After the crypto currency crash, has blockchain failed to meet expectations? What should security be focused on.
Presenter: Andrew Howard, Chief Technology Officer, Kudelski Security
Bio: Andrew Howard is a Technology Executive who has driven technical and security advantage for a variety of commercial and government enterprises. He has built, transformed, and led teams globally. He led a preeminent cyber security research and development organization (@Georgia Tech), designed leading information security programs following catastrophic breaches (@PwC), and is defending leading global brands (@Kudelski). At Kudelski, he focuses on innovation, product development, and business development. He is a regular consultant and speaker for C-suites and boardrooms across the Fortune 500. He is a member of the World Economic Forum's Global Futures Council.
MN ISSA members in attendance at the meeting have the opportunity to win several book giveaways recommended by our speakers:
[Book Recommendations TBD]
See other past recommendations.
Details
Date:

June 18, 2019

Time:

1:00 pm - 4:00 pm

Website:
Venue
St. Mary's University Center

2540 Park Ave




Minneapolis, Minnesota

,

MN

55404

United States

+ Google Map